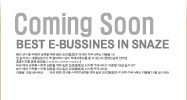 Power Plus
Ignite Plus
Intake Plus



| | |
| --- | --- |
| Power Plus | Zero EcoPower |
For better efficacy and easier maintenance procedure, most newer generation car (after 1999) were built-in OBD-II (On Board Diagnostic 2 ) port to offer a bridge to connect to computer for technician to maintain car in good condition. And it also opens a window for ECU performance improvement type products. The SNAZE Zero EcoPower offers a No-Affect-Warranty solution for ECU optimizing solution. It enhances Engine efficiency and gearbox response.
Dimension 8.0 x 4.5 x 1.5 (L x W x H) Product warranty: One year warrantee.
All equipment in car such as ignition system, air condition, automatic transmission control, even head line, breaking system will need electric power supply. And all electricity is supplied by the power generator. A conventional power generator can not offer constantly clean power and to equip the SNAZE Electrical Stabilizing system can resolve the problem.
Dimension 11.5 x 8.1 x 5.9 (L x W x H) Product warranty: One year warrantee.