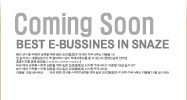 Power Plus
Ignite Plus
Intake Plus



| | |
| --- | --- |
| Power Plus | Electrical Stabilizing |
Manual All equipment in car such as ignition system, air condition, automatic transmission control, even head line, breaking system will need electric power supply. And all electricity is supplied by the power generator. A conventional power generator can not offer constantly clean power and to equip the SNAZE Electrical Stabilizing system can resolve the problem.
Dimension 11.5 x 8.1 x 5.9 (L x W x H) Product warranty: One year warrantee.

■ PRODUCT DESCRIPTION
---

SNAZE Electrical Stabilizing system can highly improve automobile electricity environment, it can recover and increase engine output, protect electronic devices, reduce air pollution, improve car stereo quality and most important of all. It does save fuel.



Conventional electric regulator will consumes battery power for internal capacitors and LED display, thus you better to disconnect those electric regulators if you need have a long time parking such as 2 weeks.Otherwise you may not able to start your engine with the empty battery.The brand new SNAZE digital power stabilizing regulator can avoid such a big problem by its build-in smart circuit. It will shut down itself after 10 minute ACC off; unless you restart your engine, it will not waste any battery power during ACC off. Moreover you can diagnostic battery status by SNAZE power stabilizing regulator, it display battery voltage information by front digital LED display. Once the battery voltage is under 10V,SNAZE digital power stabilizing regulator will also self shut down to reduce your batter power losing, and display battery low at same time to remind you changing the car battery. For safety concern, if the electric generator offers too high voltage or pulse,SNAZE digital power stabilizing regulator will also shut down for self-protection and display High voltage on LED monitor. Meanwhile,SNAZE Digital power stabilizing regulator featured 30A fuse to offer second line protection. And all connectors on SNAZE are OFC (oxyacid free copper) connectors to minimize any energy losing.



Besides above mentioned outstanding features, there are 2 unique features extraordinarily protect users and equipments during installation. Conventional power regulators will immediately power on while power cables touched, it occurs spark and bring unpredictable danger. Instead, the smart circuit and heavy duty capacitor of SNAZE digital power regulator can fully prevent from such a danger. It will power on after 3 second while power cables connected. In addition, while a conventional product dismounts from battery, there will remain electric in capacitor. If user made a short circuit by touching positive/negative pole, spark will be occurred. SNAZE digital power regulator will prevent from spark by its built-in auto shut down protection circuit. No matter your are expert or rocky can danger free DIY. We are going to emphasize product performance is important, and safety is even more important. We do concern product safety for every user.

■ FEATURE
---
Most effective

Fuel saving and spark plug enhance
Enhance torque output
Optimize gearbox response
Sibilating voltage output
Better Stereo sound quality

Most safety

Zero electricity spaking Installation
Auto electricity pole detection
Coiled ground wire
LED Voltage display
Low voltage alert

Most intelligent

10 minute auto shutdown after ACC off
Battery voltage diagnostic
Voltage display
Display LO for battery fault, HI for power generator error