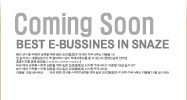 Power Plus
Ignite Plus
Intake Plus



| | |
| --- | --- |
| Power Plus | Zero EcoPower |
Manual For better efficacy and easier maintenance procedure, most newer generation car (after 1999) were built-in OBD-II (On Board Diagnostic 2 ) port to offer a bridge to connect to computer for technician to maintain car in good condition. And it also opens a window for ECU performance improvement type products. The SNAZE Zero EcoPower offers a No-Affect-Warranty solution for ECU optimizing solution. It enhances Engine efficiency and gearbox response.
Dimension 8.0 x 4.5 x 1.5 (L x W x H) Product warranty: One year warrantee.

■ PRODUCT DESCRIPTION
---

The SNAZE Zero EcoPower is plug n play easy installation product. It will automatically sense and adopt different protocol on board. No any technical background required. In most case, the Auto-negotiation mode will work properly, for some rare model cars, manuel mode is also provided. You can adjust dip with to match various ECU type. If you have trouble to locate dip switch, you are welcome to ( Support Service > Wiring Diagrams ).



The Snaze Zero Ecopower will work instainly, you will feel slightly different at first run, and system will be optimized after 100KM run in.Longer distance, more saving.



The principle of SNAZE Zero EcoPower is to build up a communication with Car ECU (Engine Central Unit) and analysis Engine working statue, then response optimized setting to ECU. Snaze ZERO Ecopower is not a fixed ECU mapping tool, it will adjust ECU setting individually, so as long as there is an OBD-2 connector on your car, SNAZE ZERO Ecopower can work with your car perfectly. It will enhance Engine efficiency and gearbox response. Better efficiency means better acceleration and fuel saving. The most import of all is, conventional after market ECU products will kill warranty; the SNAZE Zero EcoPower is totally no harm to Car Warranty.

■ FEATURE
---
Most effective

By individual ECU engine status to optimize ECU program
Better acceleration
Optimize Gear box response
Fuel Saving

Most safety

Easy installation
Maintenance free
No affect Warranty
Frameproof case

Most intelligent

Made in USA industrial level CPU
No circuit modification
Auto negotiation with ECU